Keeping your finger on the energy technology pulse is never easy; so we've been talking to some of the key players about what lies ahead... The purpose of these podcasts is to educate and to inform. Views and opinions expressed by guests are their own and do not necessarily reflect the views of BP or its affiliates. Reference to any product, technology or entity does not constitute an endorsement or recommendation by BP or its affiliates.
Episodes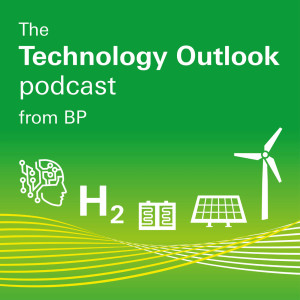 Monday Mar 16, 2020
Monday Mar 16, 2020
In this floating offshore wind special, we look at how this technology may unlock great potential in areas around the world that have great wind resources but where the coastal waters are either too deep or unsuitable for fixed offshore wind.
Hosted by Angela Lamont, technology journalist and featuring Giles Dickson, WindEurope; Sarah Marshall, Atkins and Bruce Valpy, BVGA; plus Bogdan Gagea and Abigail Smith from BP.