Keeping your finger on the energy technology pulse is never easy; so we've been talking to some of the key players about what lies ahead... The purpose of these podcasts is to educate and to inform. Views and opinions expressed by guests are their own and do not necessarily reflect the views of BP or its affiliates. Reference to any product, technology or entity does not constitute an endorsement or recommendation by BP or its affiliates.
Episodes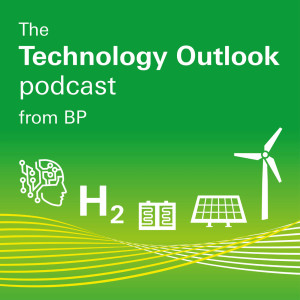 Wednesday Jan 15, 2020
Wednesday Jan 15, 2020
Blue, green or grey … find out about the different technologies and how the Orkney Islands are using it as part of their pioneering approach to zero carbon energy.  Could now be the time hydrogen comes of age?
Hosted by Angela Lamont, technology journalist, and featuring Neil Kermode & Caron Oag, EMEC; Professor Nigel Brandon, Charles Purkess, ITM Power; Kobad Bhavnagri, Bloomberg NEF; Trevor Milton, Nikola Motor Company; plus David Eyton, Anri Cohen and Angelo Amorelli from BP.