Keeping your finger on the energy technology pulse is never easy; so we've been talking to some of the key players about what lies ahead... The purpose of these podcasts is to educate and to inform. Views and opinions expressed by guests are their own and do not necessarily reflect the views of BP or its affiliates. Reference to any product, technology or entity does not constitute an endorsement or recommendation by BP or its affiliates.
Episodes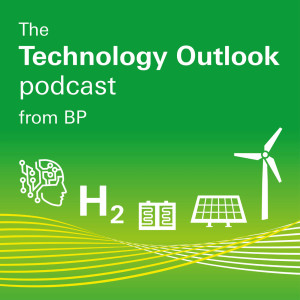 Wednesday Jan 29, 2020
Wednesday Jan 29, 2020
Angela Lamont visits the Orkney Islands to find out first-hand how they're pioneering the use of hydrogen for power, energy storage and marine transport to help decarbonize their community.
Hosted by Angela Lamont, technology journalist, and featuring Neil Kermode and Caron Oag from EMEC; Adele Liddledale, Orkney Islands Council and David Hibbert, Orkney Marine services; plus Dan Walker from BP.