Keeping your finger on the energy technology pulse is never easy; so we've been talking to some of the key players about what lies ahead... The purpose of these podcasts is to educate and to inform. Views and opinions expressed by guests are their own and do not necessarily reflect the views of BP or its affiliates. Reference to any product, technology or entity does not constitute an endorsement or recommendation by BP or its affiliates.
Episodes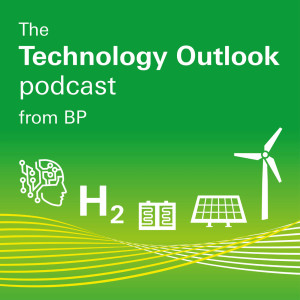 Tuesday Jun 02, 2020
Tuesday Jun 02, 2020
To some fusion is a low carbon energy unicorn. You could spend all your life and all of your money tracking it, but you'll never harness it. To others, it's the solution the world has been waiting for. But the majority seem to neither know nor care what fusion is and it's high time that changed.
Hosted by Angela Lamont, technology journalist and featuring Sir Steven Cowley, Princeton; Mark Henderson, ITER; Nick Hawker, First Light Fusion; David Kingham, Tokamak Energy; Christophe Junillon, Atkins; and Bogdan Gagea from BP.