Keeping your finger on the energy technology pulse is never easy; so we've been talking to some of the key players about what lies ahead... The purpose of these podcasts is to educate and to inform. Views and opinions expressed by guests are their own and do not necessarily reflect the views of BP or its affiliates. Reference to any product, technology or entity does not constitute an endorsement or recommendation by BP or its affiliates.
Episodes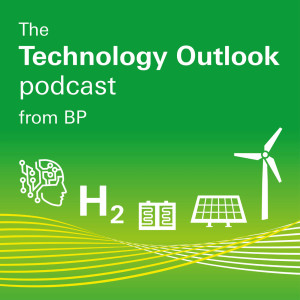 Thursday May 14, 2020
Thursday May 14, 2020
From bipedal walking to robot hands and even robots the size of a human cell – get an insight into the fascinating things robots can do, their role in the future energy system and how they could transform our lives in the future.
Hosted by Angela Lamont, technology journalist, and featuring Rich Walker, Shadow Robot Company; Marc Miskin, University of Pennsylvania; Aaron D. Ames, Caltech; plus Morag Watson and Elinor Doubell from BP.